Advance Health Group Reviews
What Our Northeast Calgary Patients Say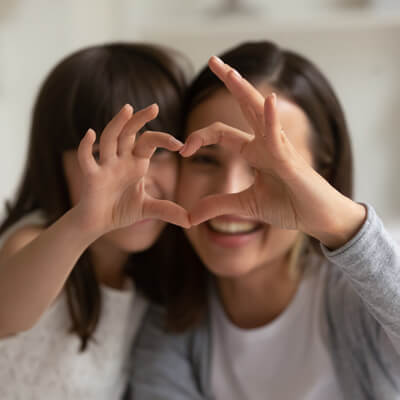 At Advance Health Group we love when patients share with us their feedback and comments after chiropractic care. Please read our patient testimonials below to see what other people have achieved through their tailored treatment plans with us.
Share your stories too! Click here to send us your feedback so that we can help to spread the word about the benefits of natural Advance Health Group care. For more information, or to schedule an appointment contact us today.
---
Positive Attitude, Intuitive Skill, and Authentic Care
Dr. Lynda was an incredible part of my recovery. After a sudden and unforeseen health collapse that took me out of work for over 8 months, I could barely walk 100 yards without intense muscle pain and mobility restriction. Dr. Lynda not only was a practitioner that could see what needed to happen and at what pace in my body, but she also lent me her belief in my recovery when I had little hope of returning to normal life. Her positive attitude, intuitive skill, and authentic care carried me to this place where I can now play hockey after 2 ½ years of absence. It was a long but worthwhile recovery process. I couldn't recommend a better Chiropractor than her.
- T.R.
Amazing Recovery of My Hip Pain
Dr Chen has been amazing in the recovery of my hip pain. The pain was so intolerable I had to take a pain killer in order to function normally. After going to Dr Chen, I am happy to say, I now don't have to rely on drugs in order to be pain-free. Not only I get the treatment I need at the clinic, but Dr Chen also sends me home with exercise that I can do at home. Thank you so much Dr Chen!
- Anonymous
Provided Me the Best Care
Dr Chen treated my sports injury and resulted in a rapid recovery. I been to another chiro in town and found Dr Chen was able to provide me the best care. She is on time, professional, and personable. The exercises she provided me were excellent and help me tons in my recovery. I highly recommend Dr Chen for athletes or anyone experiencing issues with their health or just wellness purposes.
- Anonymous
I am Seeing a Major Improvement
After going to physio for 2 months and not seeing any improvement, I decided to take my family doctor's advice to visit Lynda. I am happy I did because I am seeing a major improvement after the second or third visit. Lynda is very friendly and knows her stuff.
- Anonymous
A Pleasant Visit
I have been in pain for a long time for my ankle. I have finally decided to go with a friend's recommendation and gone to see Dr. Chen. She was on time for my appointment, her caring approach makes it a pleasant visit. Only after a few visits, I can see drastic improvement to my ankle. I highly recommend other people to see her if you want to get better.
- Anonymous
---
Advance Health Group Reviews | (403) 454-8330