Chiropractic Care
What is Chiropractic?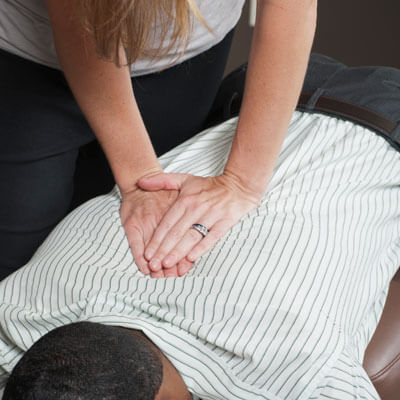 Chiropractic care involves assessing the body in a biomechanical manner. This requires us to examine how the body moves, not just in the injured areas but also in the surrounding structures, joints, ligaments, connective tissues, and muscles as well. Chiropractic care is simply a way to review and improve communication between all of these working pieces so you can have a full range of motion.
Benefits of Chiropractic Care
Chiropractic care can improve management of chronic conditions, increase strength, and generally help you improve motion and movement. In our office, we focus on the restorative benefits of chiropractic care, particularly regarding soft tissue and joint injuries and chronic pain.
Our approach is comprehensive and collaborative. We focus beyond the injured area, across the surrounding tissues that may be compensating for it. We specialize in the relief and remodeling of injured tissues.
Our Chiropractic Techniques
When Dr. Lynda Chen feels that adjustment could be beneficial to the patient's condition, she uses a manual, diversified hands-on technique. This benefits the patient particularly well if the joint has limited movement and immediate relief is required.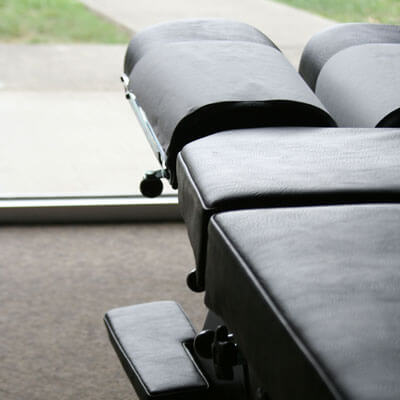 What You Need to Know About Chiropractic Care
Chiropractic care is most effective when paired with a healthier lifestyle, exercise, diet, and preventative visits, particularly when treating chronic problems like arthritis. Our practitioners don't set out to cure, but rather facilitate your healing and set your body up to actively prevent itself from suffering further dysfunction.
We never adjust patients before they are completely comfortable with our process. No concern is too small for us to talk through, and we look forward to frank discussions and finding alternative therapies that suit your comfort level.
Conditions We Help
We treat a number of conditions that cause our patients discomfort. Our practice focuses on injuries to the spine and extremities, we have treated many ailments including:
Elbow and shoulder pain
TMJ
Jaw dysfunction
Headaches
Neck tension
Neck sprains and strains
Rotator cuff injuries
Tennis elbow
Carpal tunnel syndrome
Mechanical sprains strains of the back
Hip osteoarthritis
Patella femoral issues
Plantar fasciitis
Calf strains
And more!
---
Chiropractic Care | (403) 454-8330